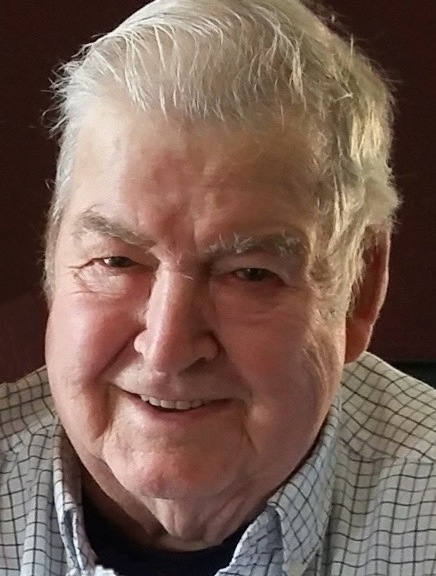 Obituary of James Allan Shaw
It is with great heartfelt sadness that the family announces the passing of James (Jim) Allan Shaw of Grand Bay-Westfield, NB, who passed away peacefully after a long, well lived life on February 3, 2021. Born on May 21, 1935 in Welsford, NB, he was a son of the late Allan and May (Seeley) Shaw. Jim was Husband to Margaret since 1958 who predeceased him by 10 years and who took a large piece of his heart with her when she passed. Jim is survived by their three children (Susan, Andy and Linda), six grandchildren (Justin, Craig, Travis, Lara, Niki and Jake), and three great-grandchildren (Esme, Thomas and Connor) and one sister (Dianne). He is also survived by a Brother-in-Law and Friend (Wayne), sister-in-law's, brother-in-law, many nieces, nephews, cousins and a few very dear friends. Along with his wife and parents, Jim was predeceased by his Brother (Clifford) and several sister-in-law's and brothers-in-law who he was very fond of.
Jim was a dedicated and funny man who loved his family and his friends. He was referred to by all of his friends as Jim but all the people younger, not just his grandchildren, only knew him as "Gramp". He will carry that special name and all of the significance and love it means with him as long as there are people alive to remember the unique man and friend he was. His life revolved around his Family, the outdoors, hunting, gardening, his camp, ATV trips and every chance he could, a visit to a Casino. Jim was a frequent at yard sales and though things have been greatly paired down over the last 10 years,through several moves, he left his family with a huge pile of his "precious treasures" that they have no idea what to do with. Jim was also very skilled in the art of napping. There wasn't a vehicle, restaurant, special occasion or visit to a family or friend's house that he didn't fall asleep. Now, all those events will never quite be the same without the rumble of his sleep talking and snoring in the background.
He was very proud of the accomplishments of all of his children and grandchildren. The "young people", as he called them, were the lights in his life and he was always energetic, supportive and eager to be involved in whatever they had going on. The unique humour and character was evident to all that knew him but the true character shined the year "Mom" was sick and he stepped up and never left her side.
The family would like to apologize to God and Mom and say we did the best we could to take care of him and keep him out of your hair as long as we could but he's yours now, take good care of him, he's a good guy and good luck.
Gramp will be remembered and missed by those who knew and loved him. His sayings and stories will always be here with us and pass to each generation that follows.
Arrangements are under the care and direction of Brenan's Bay View Funeral Home, 1461 Manawagonish Rd, Saint John (634-7425). Due to the restrictions of the ongoing pandemic, services will be private. Interment will take place at Cedar Hill Ext. Cemetery. Donations in James' memory can be made to Bobby's Hospice, and online condolences can be placed at www.BrenansFH.com.


Share Your Memory of
James