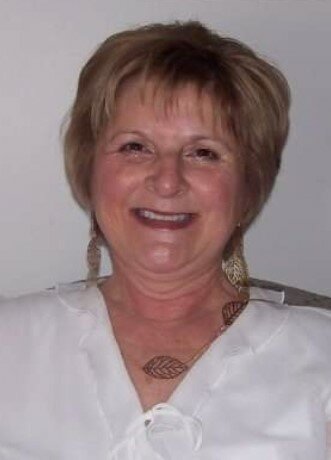 Obituary of Bernice Alice Mary Martin
Bernice Alice Mary (Doiron) Martin, mom, mother, mum or most affectionately, nanny. Collector of all things small, shampoo bottles, bars of soap and the occasional tooth floss, passed away peacefully this past Monday evening, September 27th surrounded by those that loved her dearly including one who could do no wrong, the apple of her eye, the favourite without question, her daughter Karen. She passed on the way she lived- in her own time and in her own way.
Bernice was born on October 13, 1947, to Alice and Edmund Doiron in Saint John, NB and grew up in a small house on Exmouth Street, where she learned to love the city and the life it offered. The love of the city lights stayed with her always, even as she raised her family on a dirt road in Quispamsis but yearning to see the lights anytime we visited her homestead on Exmouth Street.
In the early days, things were tight raising a family on one income, but that didn't stop her from using her vast creative skills in money-saving to ensure we had every opportunity possible. 50 degree Fahrenheit can be a comfortable temperature in the house if you wear enough slippers and a house coat (some might just call it a coat), re-using your lunch bags just to the point before we would need scotch tape to hold them together, and who could complain about three year old hand me downs from a brother eight inches taller and without a sense of fashion. However, in all things there was a plan and I'm not sure how she did it but we went to Disney World twice, four weeks the first time and three the second. She was also able to wrangle, scrimp and save enough for her family to have a summer place that was second to none with memories to last a lifetime. So, because of her talents at using less dish soap, maximizing the capacity of every garbage bag and reducing before it was a part of "reduce, re-use and recycle", she was able to help each of her children get a good education and send them into the world fully understanding the meaning of a dollar- not to mention full of love.
Bernice's love for her children was often shown in the hard lessons taught during childhood. As her children grew, her love for her sons would be relative to how clean shaven they were at the time and since Karen didn't have facial hair, she would always be her favourite. If her love and pride for her children was obvious, her love and pride for her grandchildren was plastered all over her face whenever she talked about them. She has six grandchildren: Simon, Amelie, Madeline, Chase, Jonah and Jordan. If Karen was her rock, the grandchildren were her reason for everything else. While her children learned the hard lessons of life, the grandchildren learned through the excesses of life. The phrase, "you shouldn't be so hard on them" was used often, while, had her own children been foolish enough to contemplate the same infraction, the punishment would be just short of a war crime.
Bernice is survived by her children: Martin Dubois (Nathalie), geographically distant love, of LaPrairie, QC, Danny Martin (Amy), the shit disturber, of Brookshire, TX, Jason Martin (Jennifer), the middle child, of Quispamsis, NB and Karen Basque (Ronnie), the favourite, of Tuktoyaktuk, aka Damascus, NB; and her grandchildren, nieces and nephews. She is also survived by her brother, Ivan Doiron (Pam) of Quispamsis, NB. She was predeceased by her parents, Alice and Edmund Doiron and her older sister, Bertha Doiron. Had she been familiar with it, I think she would have said that Frank Sinatra's song, "My Way" was completely written for her.
Resting at Brenan's Funeral Home, 111 Paradise Row, Saint John (634-7424) where visiting will take place on Thursday, September 30th from 2 to 4 and 6 to 8 PM. A Mass of Christian Burial will be celebrated from Our Lady of the Assumption Church, 360 Dufferin Row, Saint John on Friday, October 1st at 12:00 PM. Due to COVID-19 health measures placed on indoor gatherings by the Government of New Brunswick, all those 12 and older attending the visitation and funeral mass will be required to show proof of vaccination and a piece of government-issued ID, or proof of medical exemption. For those unable to attend the service, it will be livestreamed and can be viewed by visiting Bernice's obituary on Brenan's website. Interment will take place in St. Joseph's Cemetery.
For those who wish, remembrances may be made to Bobby's Hospice or the Canadian Cancer Society. Online remembrances and condolences may be placed at www.BrenansFH.com.


Share Your Memory of
Bernice